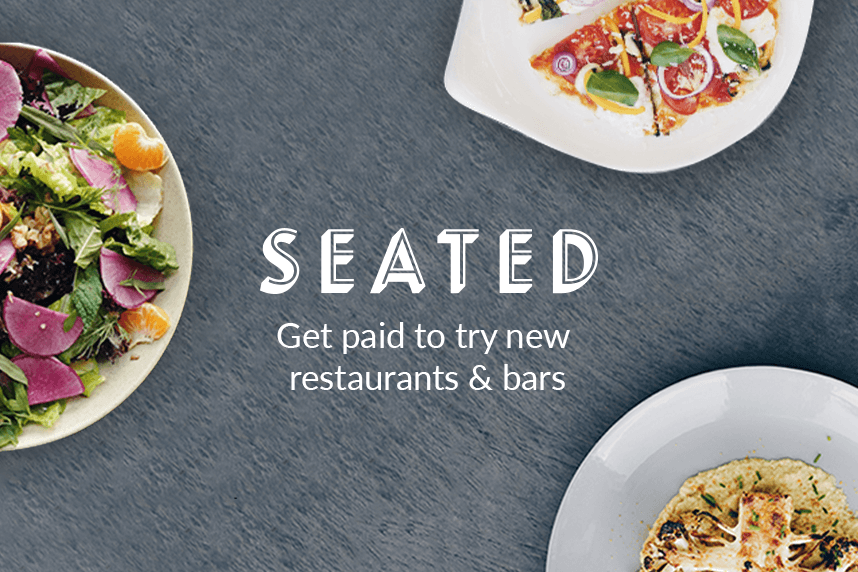 We're letting you in on our biggest, most life-changing secret. The app no New Yorker should be living without: Seated. Basically, you'll get paid to eat out at your favorite restaurants and bars, which is insane! That means amazing rewards from brands you love, like Uber, Airbnb, SoulCycle, ClassPass, Amazon, Uniqlo, Madewell, and more, just for grabbing food or drinks at amazing restaurants and bars in NYC (which you're already doing and not getting paid for).
We know, it sounds too good to be true. But it's not! Using Seated, you'll never need to pay for your daily essentials again (from Uber rides to ClassPass subscriptions) and can even use your rewards to get some of those special things you've been holding off on for free (like a fancy Airbnb rental or new Madewell outfit).
Download the app today to start cashing in on your dinner dates. With over 500 restaurants and bars to choose from, you'll be swimming in options, from swanky cocktail spots and sushi joints to Michelin star restaurants and romantic Italian hideaways.
Here's how it works:
• Download the app right here.
• Explore – Browse the app to find the perfect restaurant or bar for any occasion.
• Eat/Drink – Go out and enjoy yourself! Just snap a pic of the receipt afterwards.
• Earn – Upload the pic of your receipt, and get your reward in app within 24 hours.
That's it! As an exclusive offer, Brooklyn Based readers will get an extra $10 in rewards just for downloading the app! Just download Seated using this exclusive link HERE.
SOURCE: Brooklyn Based – Read entire story here.