Who says there's no good news anymore? The tip came from a friend and neighbor via text tonight.
Housing Works is coming back to Montague St.!
You may recall, to the dismay of the entire neighborhood, Housing Works closed shop at the location on Montague off Henry St. in March 2017, and was replaced by Halstead Real Estate. Housing Works will now move into the location that Halstead vacated at 150 Montague St., next to Francesca's. The best switcheroo imaginable!
We no longer have to trek to Park Slope to donate gently-used items to help fund Housing Works' invaluable support of the homeless and people living with HIV. Or to find that like-new, stunning, mid-century sofa you never thought you needed, but really do need.
Our little friend Arie says "thumbs up!"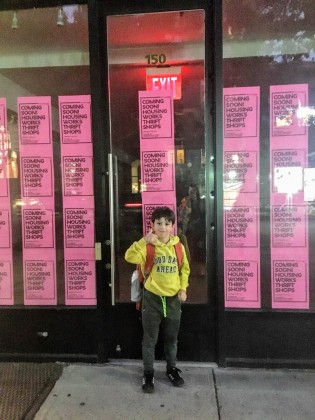 SOURCE: Brooklyn Heights Blog » Real Estate – Read entire story here.