This afternoon your correspondent had to walk from his residence to the bank, which entailed going the length of Montague Street. Along the way, he snapped some photos of storefronts either emptied, about to be emptied, or, in one instance, newly occupied, since the outbreak of COVID-19. This doesn't purport to be an exhaustive survey, but should give a feel for the extent of the pandemic's effect. Word has it that the Ann Taylor Loft store, at the corner of Montague and Hicks, is soon to be closed.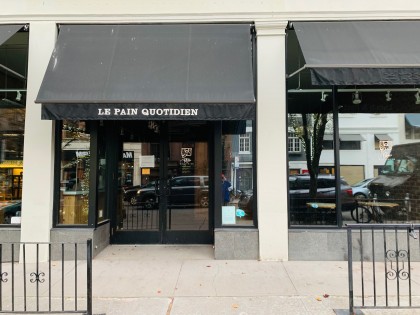 LPQ, which sits next to Loft, has been empty for some time. As Eater reported in May, the Belgian chain sold its U.S. locations to an American company, Aurify, that operates a number of fast food locations under various brands. Of the 98 LPQ locations Aurify bought, the Eater article says they plan to open "at least 35." Whether the Montague Street location will be one of them remains to be seen. At least there's no "For Lease" sign yet.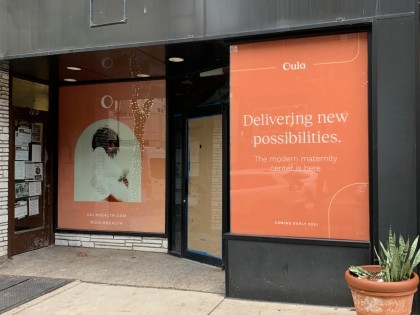 The site between Henry and Hicks previously occupied by an urgent care facility will, early in 2021, be the home of Oula, "the modern maternity center" that looks forward to "delivering new possibilities."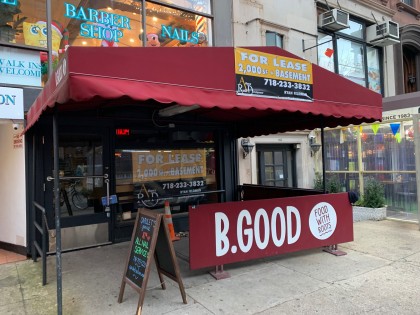 B. Good be gone a long time, with no replacement in sight. Upstairs, Choo Choo Cuts has rebranded itself as Capulet's, thereby claiming the name of what those living here before the mid 1980s may recall as a great bar, located where Cafe Buon Gusto later was until it moved, and which featured Bluegrass sessions every Friday night. The former Capulets/Cafe Buon Gusto location has papered over windows, indicating something new may be going in there.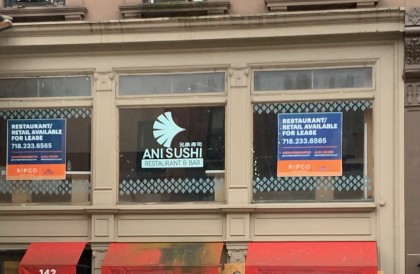 Ani Sushi? Not ani more.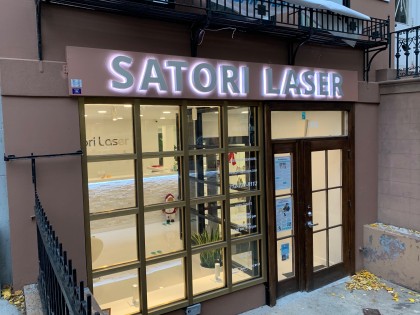 One new opening! According to Wikipedia, "In the Zen Buddhist tradition, 'satori' refers to the tradition of 'kensho' which means 'seeing into one's true nature.'" I suppose hair removal, which the lasers do here, could lead to such a revelation.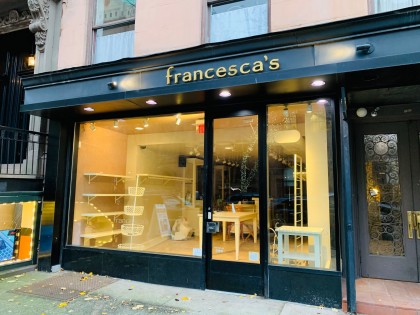 Francesca's appears to be on the way out. Arrivederci!
SOURCE: Brooklyn Heights Blog » Real Estate – Read entire story here.