February made a dramatic entrance this year, dumping feet of snow across the East Coast and somehow managing to make the once simple notion of leaving one's apartment feel even less safe and comfortable than it already did. After nearly a year of strict pandemic protocol adherence and midway through a winter that won't go down without a fight, never have I felt more thirsty for entertainment and some connection to creativity and the world beyond my (very, very narrow) immediate sphere. Last week I was so desperate for something to do that I actually cut my own hair using this method, which wasn't horrible tbh, and made two loaves of zucchini bread because why the hell not? I miss being able to escape into something that someone else made, though, and welcome with wide open arms a month of new things to watch, listen to, read, and experience. 
My car is currently encased in a block of frozen sludge that will inevitably endure long after the temperatures are well above freezing (an inexplicable bit of NYC alchemy that I'll never understand). So, with the expectation that we'll be indoors for much of the month ahead, we've rounded up some of the things that we're looking forward to taking in to pass the time and nourish our lockdown-weary hearts and minds in the weeks to come. Take a peek and make a plan to participate in any and all of these that resonate with you, because if there's one thing I know it's that everyone can use some distraction and some novelty these days. Stay safe, all, and keep up the good work—the days are getting longer and the vaccine is more widely distributed every day. 
1. Black History Month events
Black History Month hits a little differently this year, when the perniciousness and pervasiveness of White privilege and White supremacists in this country have been on such relentless, brazen display that a raging global pandemic has often been relegated to the second headline of the day. Of course, we're still subject to the restrictions imposed by the pandemic, but luckily there are many ways to safely celebrate and salute Black history and heritage and its indelible influence on American culture, society, and identity. The Museum of Food and Drink has a new exhibition focusing on the myriad ways that African Americans have shaped and transformed the national culinary landscape, and is sponsoring several related online events throughout the month focusing on topics like the history of cooking and farming in Georgia, the legacy of food activism, and the history of African-American barbecue. On February 20, the Urban Park Rangers is hosting a walking tour of Brooklyn Bridge Park that will highlight Brooklyn's connection to the Underground Railroad, and Green-Wood Cemetery is hosting a virtual event on February 24 that honors and recognizes the many Black lives memorialized there, including Jean-Michel Basquiat and Susan Smith McKinney Steward, New York's first Black female doctor. These a just the tip of the iceberg of ways you can celebrate Black History Month locally, so please stay tuned to our upcoming Ideal Week posts this month for more ideas. 
2. The Investigation, starting Feb. 1
I had the good fortune to spend a few days in Copenhagen a couple of summers ago, and it's a place that I've found myself mentally revisiting about once a week during this time that travel—along with most other things that I enjoyed in the before times—has been shut down. It's number one on my list of places to book a flight to once I'm fully vaccinated and things feel safe again, which is perhaps part of the reason I was so drawn to Borgen, an engrossing, decade-old Danish political drama that I discovered on Netflix in October. This month, I plan to put in some serious cold weather couch time with The Investigation, a new HBO crime drama that premiered on February 1. The series is based on the real-life investigation into the murder of Swedish journalist Kim Wall, who disappeared in 2017 while reporting a story about a homemade submarine inventor in Copenhagen. As luck would have it, the chief detective in charge of the case, the prosecutor, and the head writer of the show are all Borgen alums, so it's a done deal for me. 
sorry to be 39 but I would subscribe to a newsletter that just rounds up the best tiktoks

— Emily Gould (@EmilyGould) January 28, 2021
Recently the writer Emily Gould tweeted that she would like to subscribe to an email that just told her which TikToks to watch. Agreed, but please also have a segment recommending which Substacks to subscribe to as well, thanks. That list, should someone choose to make a guide to good things on the internet for the olds, needs to include Men Yell At Me, a devastatingly sharp, insightful, and intensely angry email from the journalist Lyz Lenz. If you're worried about forgetting how to keep the fire of righteous rage burning in your belly with Joe and Kamala in charge, sign up for Men Yell At Me and you'll do just fine. She is also savagely funny and can really, really write the hell out of a sentence.
4. A Rufus-Retro-Wainwright-Spective
Singer/songwriter Rufus Wainwright continues his three-month virtual retrospective tour, which involves live-streamed performances of all nine of his albums spread out over 18 dates, into this month. On February 5 and 12, Wainwright will perform Out Of the Game and will be joined by special guest Zach Galifianakis; James Corden will be on hand on February 19 and 26 for shows dedicated to Take All My Loves and soundtrack songs. Tickets are available here.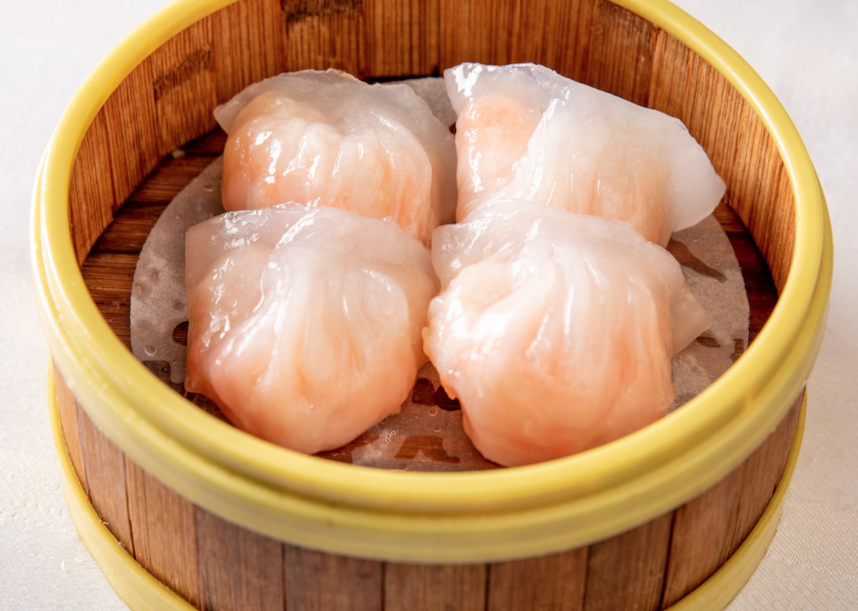 5. Lunar New Year, Jan. 12
The Lunar New Year starts on February 12, and even if virus precautions mean that we are wary of celebrating the Year of the Ox with massive parades and indoor dining in Chinatown, there's no reason to miss out on the fun (and deliciousness). Jing Fong, in collaboration with non-profit Welcome to Chinatown, has put together a takeout Lunar New Year Dim Sum Kit that will satisfy all your dumpling cravings. You can pick up the kit, which includes everything you need to cook, steam, and enjoy har gow shrimp dumplings, siu mai shrimp and pork dumplings, wonton soup, mushroom longevity noodles, and more from the safety of home, from now through February 25. A portion of the proceeds will go to Chinatown's Longevity Fund, which has been helping Chinatown businesses who have been struggling due to the pandemic. Or, just follow this guide to New York's best frozen dumplings. 
6. Talib Kweli, Feb. 16 
Brooklyn's own Talib Kweli has written his first book, a personal memoir that is also a paean to hip hop, the medium that amplified his voice and the political force that imbued popular music with a new degree of power and influence on matters of race and social justice. On February 16, Murmrr Lit and Community Bookstore are sponsoring a live-streamed book launch to celebrate the release Vibrate Higher: A Rap Story, featuring Kweli himself. Tickets are $33 each, which includes a copy of the book to be shipped to you at home. 
7. BBG Winter Walks, month-long
I am going to go out on a limb and guess that you just might be feeling a little cooped up these days, and just might appreciate the idea of a relaxing nature walk that doesn't require you to leave Brooklyn. Sound good? If so, check out Brooklyn Botanic Garden's new series of ongoing guided winter walking tours, which include Meander, a site-specific sound walk; short audio walks narrated by naturalist Brad Klein; and a Treasured Tree self-guided tour. All you need is headphones and your phone (and some snow boots) to treat yourself to this meditative and restorative experience. 
8. No One Is Talking About This, Feb. 16
It seems that everything Patricia Lockwood writes causes a sensation—she first made a splash as a standout Tweeter, but it was when her online poem "Rape Joke" went viral in 2013 and won a Pushcart Prize, and her memoir Priestdaddy made the New York Times' list of 10 Best Books of 2017 that she established herself as a prominent literary voice. February 16 marks the release of Lockwood's first novel, No One Is Talking About This, which chronicles an unnamed female protagonist's life on the internet and is generating lots of buzz and advance praise from writers like Jia Tolentino and Sally Rooney. Sounds like a nice to while away a chilly winter afternoon with a cup of tea to me!
9. Nomadland, Feb. 19 
Nomadland, which stars the always great Frances McDormand as a woman who takes to life on the road after losing everything in the Great Recession, was one of the most critically acclaimed films of 2020. Of course, riffraff like yours truly doesn't get invited to the likes of Cannes and Sundance and never got to see it last year, what with the whole movie theater situation, but that all changes on February 19, when I'll be able to stream the movie right to my very own living room via Hulu. This is an Oscar favorite going in, according to the Internet, and I for one am really hoping it lives up to the hype. 
10 Rachel Cargle's Black History Month Learning Series
Rachel Cargle is a writer, academic, and all around brilliant Black woman, and her project The Great Unlearn is a collective platform where members explore, unpack and recenter the work of Black intellectuals and academics. She is leading a 2021 Black History Month Learning Series on her must-follow Instagram account. Every day in February she will offer a prompt to research and then discuss in the comments, as well as livestreams, and her own reflections. Set your notifications to alert you when she posts, and if you want to go even deeper read the new anthology Four Hundred Souls or pick up The Fire Is Upon Us at your local bookstore.
If you've ever listened to the podcast You're Wrong About and enjoyed it, then boy are you in for a treat. Maintenance Phase debuted late in 2020 and is now back on a regular schedule. Hosted by HuffPost reporter Michael Hobbes and Aubrey Gordon, who recently published the book What We Don't Talk About When We Talk About Fat and also writes as Your Fat Friend, every other Tuesday they drop a new episode that unpacks American wellness and diet culture, and our general obsession with the size and shape of our bodies. It's also spit-coffee-all-over-your-keyboard funny. So far episodes have explored the bullshit reasons we suffered through the President's Physical Fitness Test, debunked the Twinkie Defense, heartily dissed Halo Top, and took us down the long and winding road of snake oil, which was actually a real thing.
The podcast Reply All has produced a deeply reported series on just how the toxic culture that imploded at Bon App last summer came to be. The first episode came out this week, and the rest will follow this month. If you care about equity, food writing, soup dumplings or tamales, it's a must-listen.
SOURCE: Brooklyn Based – Read entire story here.