On 6/6/2006, at 66 Hicks St., a new restaurant opened in Brooklyn Heights. Jack the Horse Tavern was its name. Tim Oltmans was its chef and owner, along with his wife and business partner Micki Schubert. Soon after opening, locals crowded the bar at happy hour and sipped cocktails called long bottom bramble and behind the knees. Sunday brunch became legendary and always packed, with the celebrated eggs orleans and the famous grilled JtH burger on the menu.
It was a place for first dates. It was where you took your parents visiting from out-of-town. It was for weeknight dinners and celebrations. It was casual, classic, and cozy. It was quintessential Brooklyn Heights. It was our neighborhood tavern.
With news that a new chef/owner was handed the keys last month, it is time for a proper reminiscence and farewell to JtH. And for that, we present a Q&A with Tim done over Zoom, with Micki off camera to help fill in dates and facts, from their new home in Park Slope.
How did you get your start in the restaurant business?
Well, I'll try to keep it short. I've always had an interest in cooking. And it was the encouragement of Micki, my wife of to Micki, "how many years now?"… 29 years. I met Micki at her cousin's wedding, and we started a long distance relationship with me in Minnesota and Micki in New Jersey. When Micki's company transferred her to Minnesota, we lived together for a while. I was working as a mechanical engineer at the time, and I expressed to Micki that I was kind of losing interest in it. And she said, "Well, I'm going to be transferred back to New Jersey" and we talked about me moving with her. And I said, "Well, what am I going to do there?" And she said, "You'll cook."
I then took some professional cooking classes, because the danger is your hobby may not be what you want to do full-time. But I was into it, I really enjoyed it. So, I quit my job of 15 years and moved out east with Micki and went to the French Culinary Institute in asks Micki, "what year was that?"… 1991 and graduated first in my class. I then got an internship through the Institute and met a fellow by the name of Jean-Marc Burillier, who was opening a restaurant on the upper east side with his friends, Jean-Luc Andriot and Jean-Louis Dumonet. And that turned out to be Trois Jean, a fantastic French bistro, serving really great, traditional stuff. So I said to Jean-Marc, "You've gotta hire me, I don't have any bad habits!" Then I helped them get the place open and it was such a great experience. Those guys were like family to me. And that's how I got started.
How did JtH do when it first opened in 2006?
Well, we had Damon Dyer as our bartender, who was very much into the rising cocktail culture that was happening. He got us on the map a bit, because there was such interest in cocktails at the time. And there really was no other place anywhere within miles doing really great cocktails. So we did well. By the way, Damon met his wife Jenny while working at the bar. They eventually got married at the JtH bar and also had their reception there. And now, they live across the street.
How did JtH get its name?
I grew up in Minnesota and there's a lake there called Jack the Horse. My dad, brothers, and I would go fishing up there. After our parents passed away, we were at their house settling their estate, when we found all these slides of photos that our dad took. And we were sitting around looking at the slides and laughing at ourselves. There was this one slide of my brother and me in a canoe, and Micki asked, "Where was that?" And we said, "That's Jack the Horse lake!" And Micki said, "That's it. That's what we're calling the restaurant, Jack the Horse Tavern." We all liked the name because it was catchy, not kitschy, but catchy. Because there are so many restaurant names that are inscrutable, like what does that mean, how do we remember that name? So, the name Jack the Horse Tavern comes from my personal history and memories.
What were your personal favorite dishes at JtH?
Well, I'm sure everybody wants to say the mac & cheese, which was very popular. And honestly, it was really good. But there were quite a number of things I learned from working at Trois Jean with Jean-Louis Dumonet, and at Gramercy Tavern with Tom Colicchio, and at Tabla with Floyd Cardoz. We did the best duck confit of anybody within miles and miles. Our cassoulet, which I learned from Jean-Louis, was the best and so traditional. I loved those kinds of French dishes we were doing. And I really enjoyed the brunches. We developed these gluten-free pancakes, though gluten-free is not my thing. But it really was delicious, and people loved the gluten-free option. It was made with buckwheat and had this great, rich, savory flavor. And I still get emails from people asking for the recipe, which frankly is kind of a pain in the ass.
Well, why don't you just share it with the blog and you won't have to answer every email?
Laughs. (See recipe below.)
Would you share your recipe for your mac & cheese too?
Sure, I have a home version that I offer to people. What we did at the restaurant was way more complicated than what people would want to do at home. But you can get really close to it with the right kind of cheeses. So it's already out there, actually I shared it for Dan Pashman's book, Eat More Better, and I'll share it with your readers. (See recipe below.)
What were a few of the most challenging aspects of running a restaurant in NYC?
Sighs. We had a difficult relationship with the fire department, and I don't mean the guys on Middagh, those guys are great. They loved us and we loved them. But the main fire department's inspectors, who would come in and find new violations for the same stuff every time. There were a couple of times they came in while I wasn't there, and they just terrorized my sous chef. Honestly, we spent thousands and thousands of dollars on summonses and court costs, and it was relentless. And of course, the health department, although not as mean as the fire department, found violations for things that had not changed one bit in 15 years. We tried all kinds of different tactics to cope, like having a doorbell buzzer at the front desk so that when they walked in, they could buzz us in the kitchen. That was all the very challenging aspects of running a restaurant, in addition to taxes and filings for this and filings for that. I think for people who operate a number of restaurants, they have a system and handle those things much better than first timers with just one restaurant.
What are you and Micki doing now as retirees?
Micki is freelancing with the Brooklyn Eagle, proofreading and some editing of a number of articles every day, working with the managing editor there. I'm doing no-knead bread. I'm also putting together some food and restaurant-related articles for possible publication in the Brooklyn Eagle. I don't have plans to get back in the restaurant industry, because I have some physical limitations and heart issues. Maybe on a consulting basis, but nothing really in the works at this point.
Have you been in touch with Sean Rembold, the chef/owner who's taking over the JtH space?
I've been in contact with him a couple of times just to discuss the ins and outs of the space, only because we built it from the ground up. There was literally nothing there when we started. There was only a sink and a toilet. So I've been able to offer some advice about working with Landmarks and the community boards, and also on all the mechanics of the space.
Do you know if the new owner intends on keeping the beautiful façade intact?
Well, he has to because of Landmarks (Preservation Commission), unless he wants to go through the whole approval process. And I have to tell you, that was the most difficult aspect of the design process. We went back and forth many, many times, and spent hours and hours in the Landmarks' offices. I don't know if you ever noticed that the inside of the door is red. The reason is that I wanted the outside of the door painted red, like the door at the vet's across the street. But Landmarks said no. So, I painted the inside of the door red, and in the summertime, when the door was open, I had my red door.
Some restaurants survived the pandemic and others didn't in the neighborhood and throughout the City. What factors would you say made it impossible for JtH to continue?
It was a number of things. We had been struggling a bit for the last couple of years before the pandemic. We were starting to feel the pressure of trying to keep up with the higher minimum wage. As a maturing business, more things needed to be repaired. Rent, of course, goes up every year, as do electricity, gas, and food costs. So, it felt like we were falling behind and then suddenly, it was announced that we had to close. And we had no idea how long we'd have to be closed. We were in the process of trying to catch up, and how could we do that if we're closed for months and months. So, we had talked about retirement here and there, and that forced our hand to make the decision. We did start a gofundme, and some of that blew up in our faces. But we got so many supportive emails and messages from former employees. Anyway, it turned out we were able to provide all our staff with a nice chunk of cash, their monthly metrocards, and payment for all their hours. But we just weren't going to be able to sustain it.
Where is your staff now?
A couple of our front-of-the-house employees moved out of NYC. Jason, the waiter who was with us for many years, moved to the Carolinas. Sean also moved away. A couple others moved back home with mom and dad. Gustavo Pineda, I guess you could call him a porter, but he did everything; washed dishes, fixed things, kept the place cleaned up and organized. We couldn't have functioned without him. He was such a great guy. Gustavo moved upstate where he had family, since he couldn't afford an apt in the City anymore. I hope he landed well up there.
Reflecting back on the years at JtH, what will you remember the most?
One of the things that really became so interesting to me was our interactions with our guests. I've worked at many restaurants, but I never interacted with the guests. I was never a server or worked the front of the house. When we opened JtH, it was the most gratifying thing to talk to the guests and see what they like, and try to make them happy, and give them great service. It was something that I really didn't anticipate when we were looking to open a restaurant. And it was great to be a neighborhood restaurant, and it is such a great neighborhood. We loved being there.
And I won't forget the regulars. There were quite a few that were quirky, for sure. But there were some that just, oh my god, I can't tell you how much I miss them. There was a couple who lived in Kentucky and had an apt. on Willow St., Mary and Ed Culbertson. On their drive up from Kentucky, they would call and say, "Hey, we're coming into town, can we have our favorite table?" And I made sure they had their table by the side door. Then there was a couple we called "the architects," Michael and Miriam, who live on Remsen, I think. There was also another couple we did a wedding reception for, way back in the first year we opened, Carol and Jeff Talon. And they came back every year on their anniversary. We just loved seeing them. There were a number of guests who just put a smile on my face, and the front desk would always let me know when they came in. That is one of the things that I will truly miss the most.
 _______________________________________________________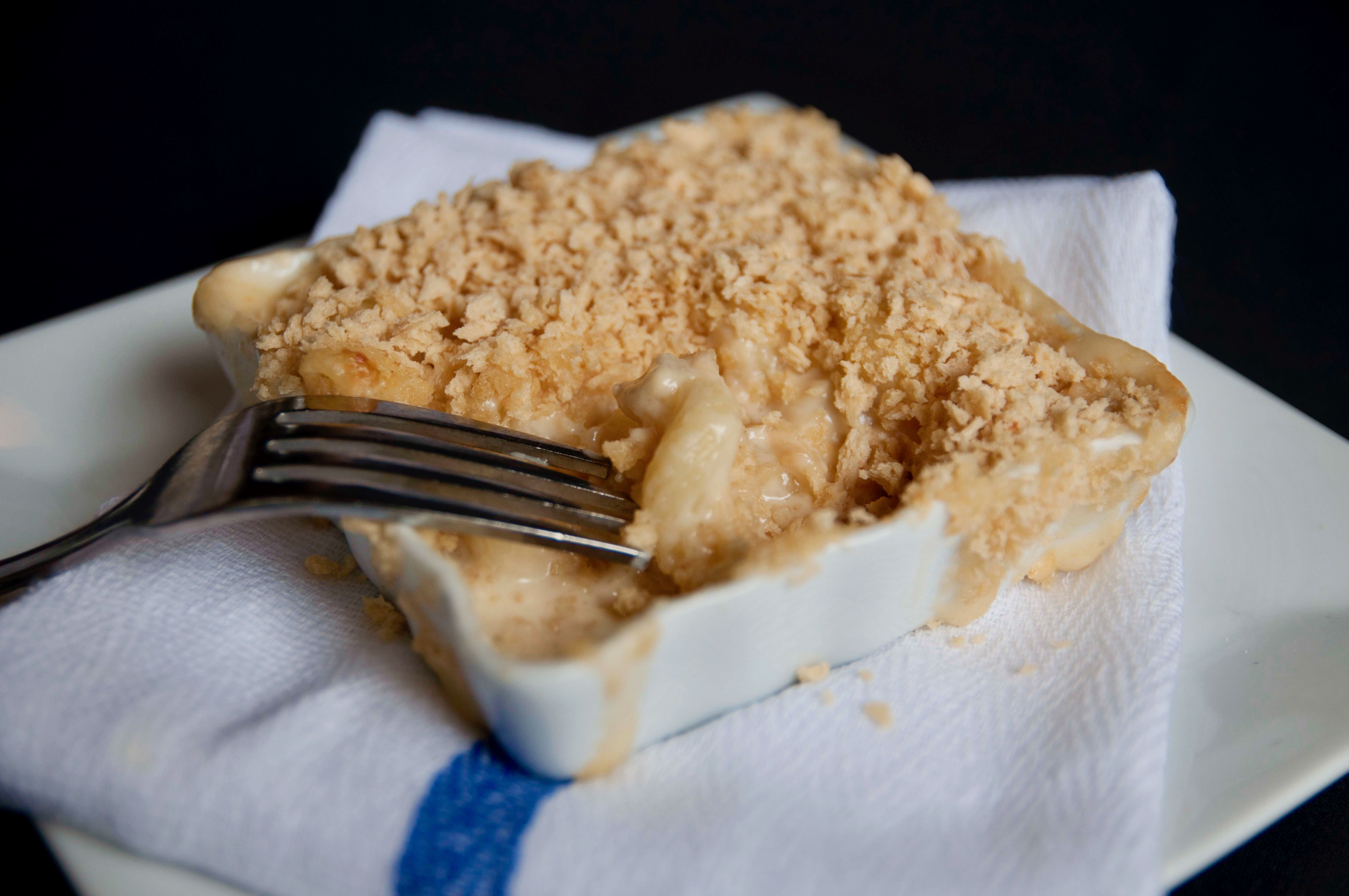 Jack the Horse Tavern's


Macaroni & Cheese
Makes 4

1 pt      Potato Cream (See Below)
12 oz    Grated Cheese (8 oz smoked Gouda & 4 oz Fontina)
20 oz   Cooked Cavatappi Pasta or Elbow Macaroni
1 Tbs    Dijon Mustard
¼ C     Toasted Panko Bread Crumbs
Pepper

Method

1.   Gently heat potato cream.
2.   Add cheese, stir until melted.
3.   Add pasta & mustard, stir until heated.
4.   Fill baking dishes* and sprinkle on bread crumbs.
5.   Bake at 400ºF for 6 minutes (if making ahead, bake for 8 – 10 minutes when ready to serve).

Potato Cream

1 pt       Heavy cream
½ C      Grated potato
¼ tsp   Grated nutmeg
Salt
Pepper

Heat all ingredients, stirring frequently until thickened, 15 minutes or so. Strain out and discard grated potato. The liquid that is left is like béchamel (roux and cream). This process washes the starch off of the potato to thicken the cream and absorb the fat from the melted cheese.

*Individual baking dishes are best and not too deep or it will take too long to heat and the fat may separate.

_______________________________________________________
Jack the Horse Tavern's


Gluten Free Buckwheat Pancakes
| | | |
| --- | --- | --- |
| 1X | 2X | Ingredient |
| 1 | 2 | C Buckwheat Flour* |
| 1 | 2 | C Gluten Free Flour* |
| 2 | 4 | tsp Baking Powder |
| 1 | 2 | tsp Baking Soda |
| 2 1/2 | 5 | Tbsp Sugar |
| 2 | 4 | tsp Salt |
| 3 | 6 | Eggs |
| 3 | 6 | C buttermilk |
| 3 | 6 | oz Butter, melted |
| 1/2 | 1 | tsp Xanthan Gum* |
  Sift dry ingredients in mixing bowl, mix well.
  In a separate bowl lightly beat eggs, add buttermilk then the melted butter and mix to combine.
  Mix wet ingredients into dry ingredients until combined – small lumps will cook out.
Notes
• This batter is quite thick so you may have to add a bit more buttermilk (or whole milk).
• They should fluff up nicely but will take some time to cook so make sure your (Teflon) pan is not too hot.
• When the pancakes are ready, they will be springy when you press them with your finger.
• Don't make the pancakes too big or they will be hard to flip over.
• Starred items are from Bob's Red Mill, available in most grocery stores:
o Organic Buckwheat Flour
o Gluten Free All Purpose Baking Flour
o Xanthan Gum (try to find it in a small package, a little goes a long way)
_______________________________________________________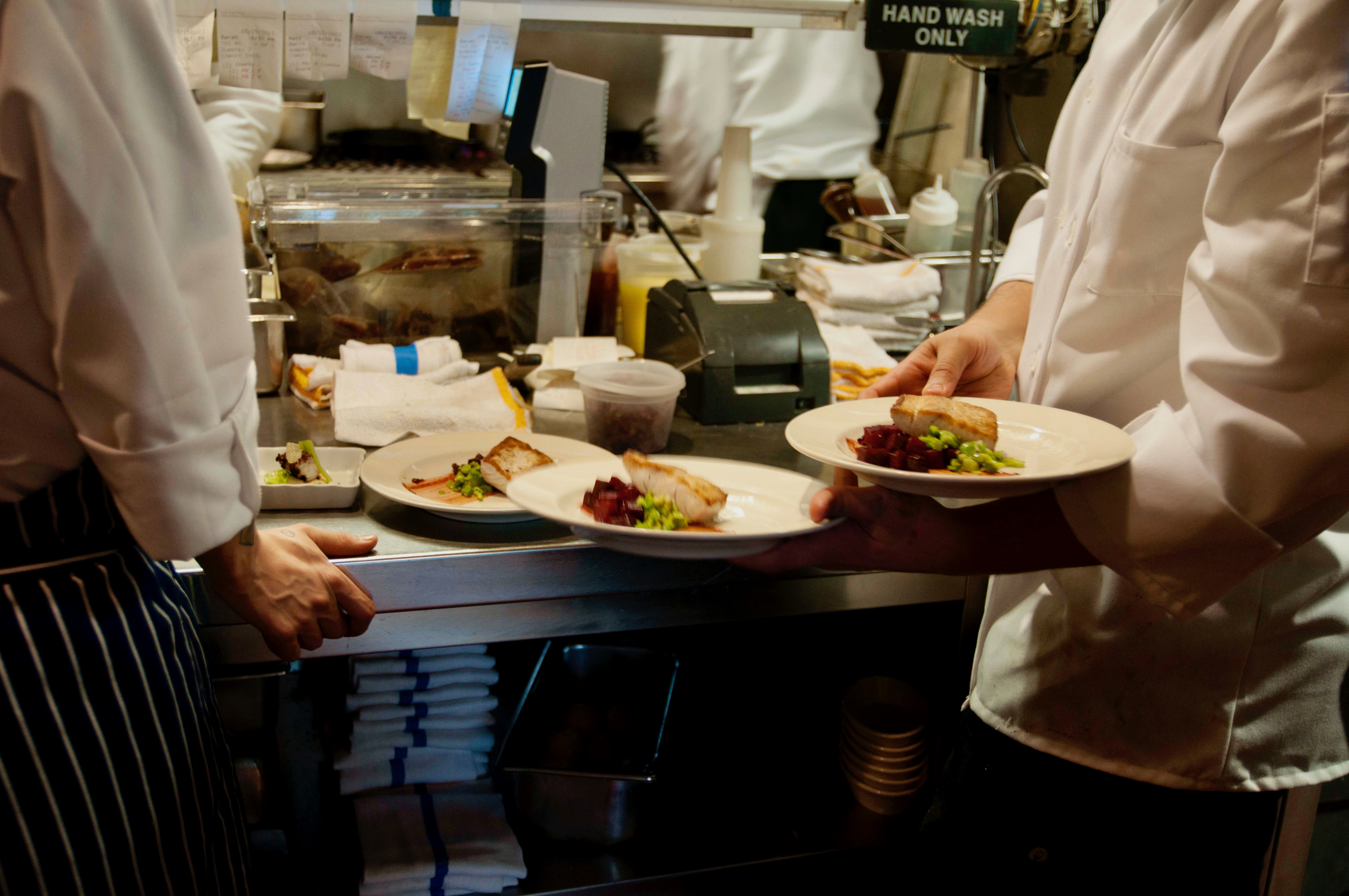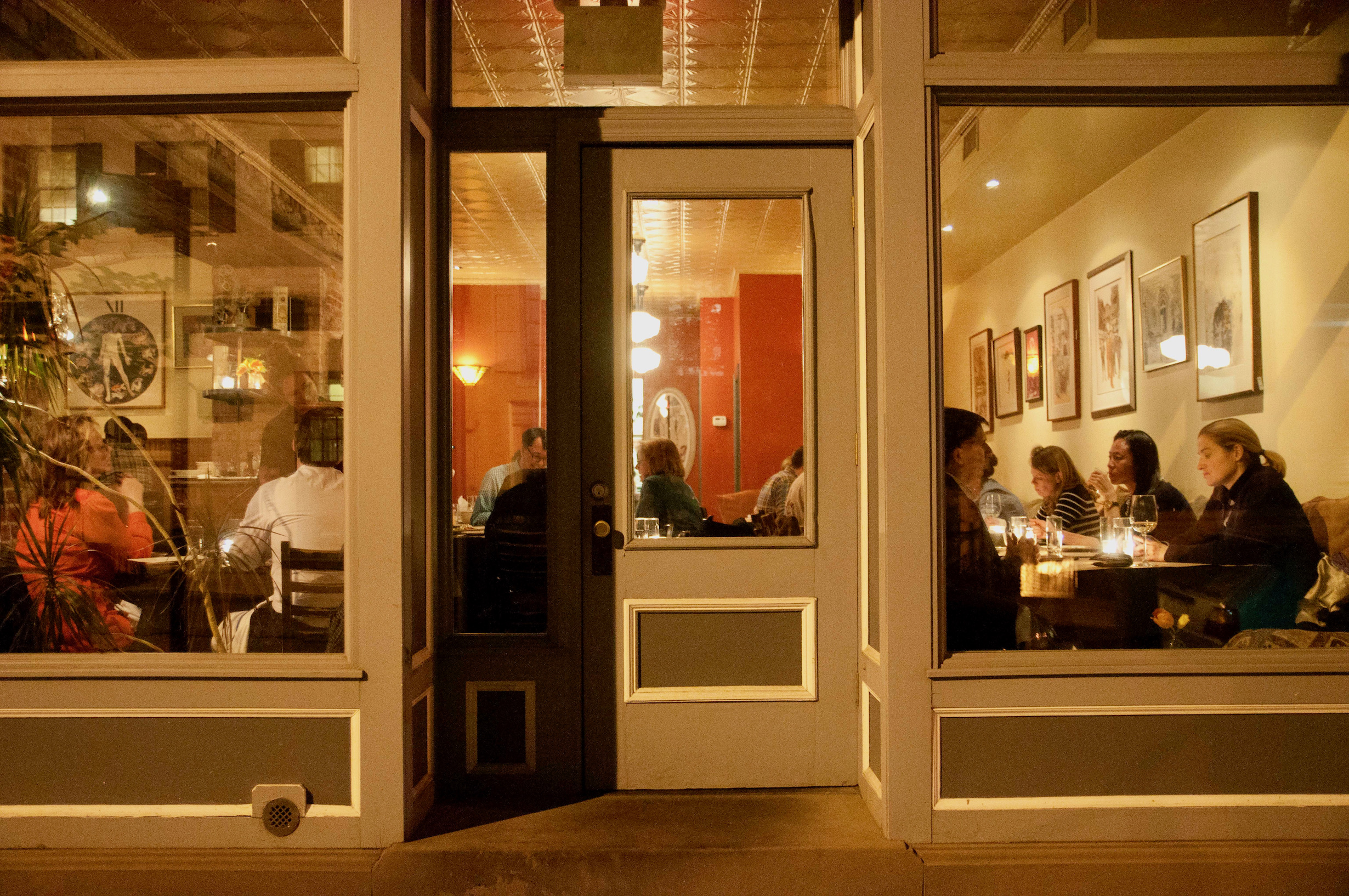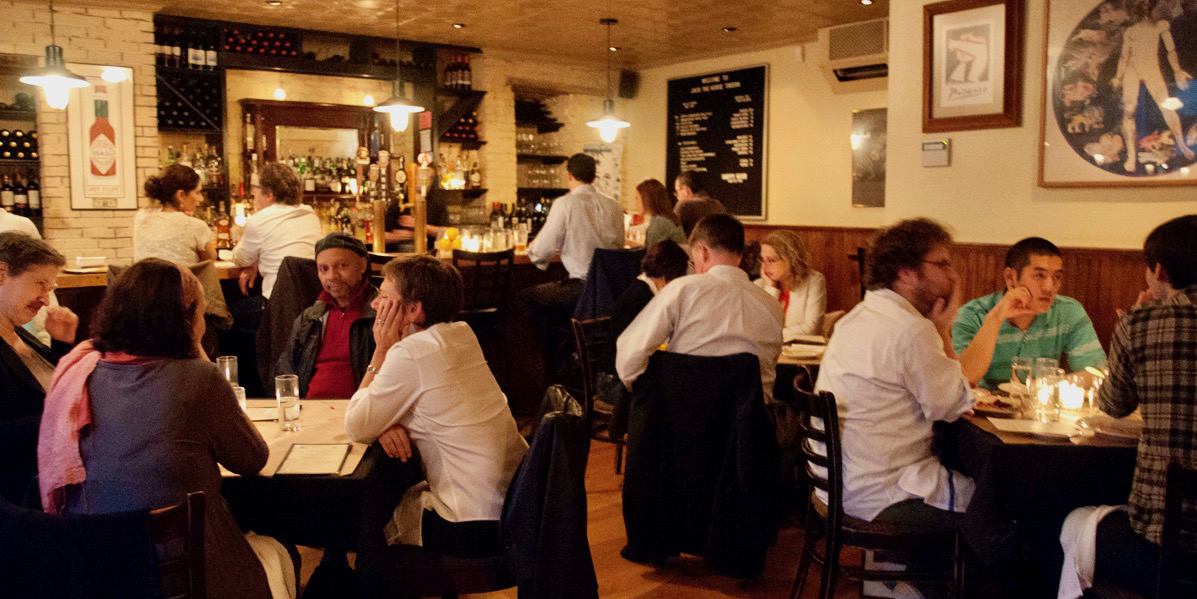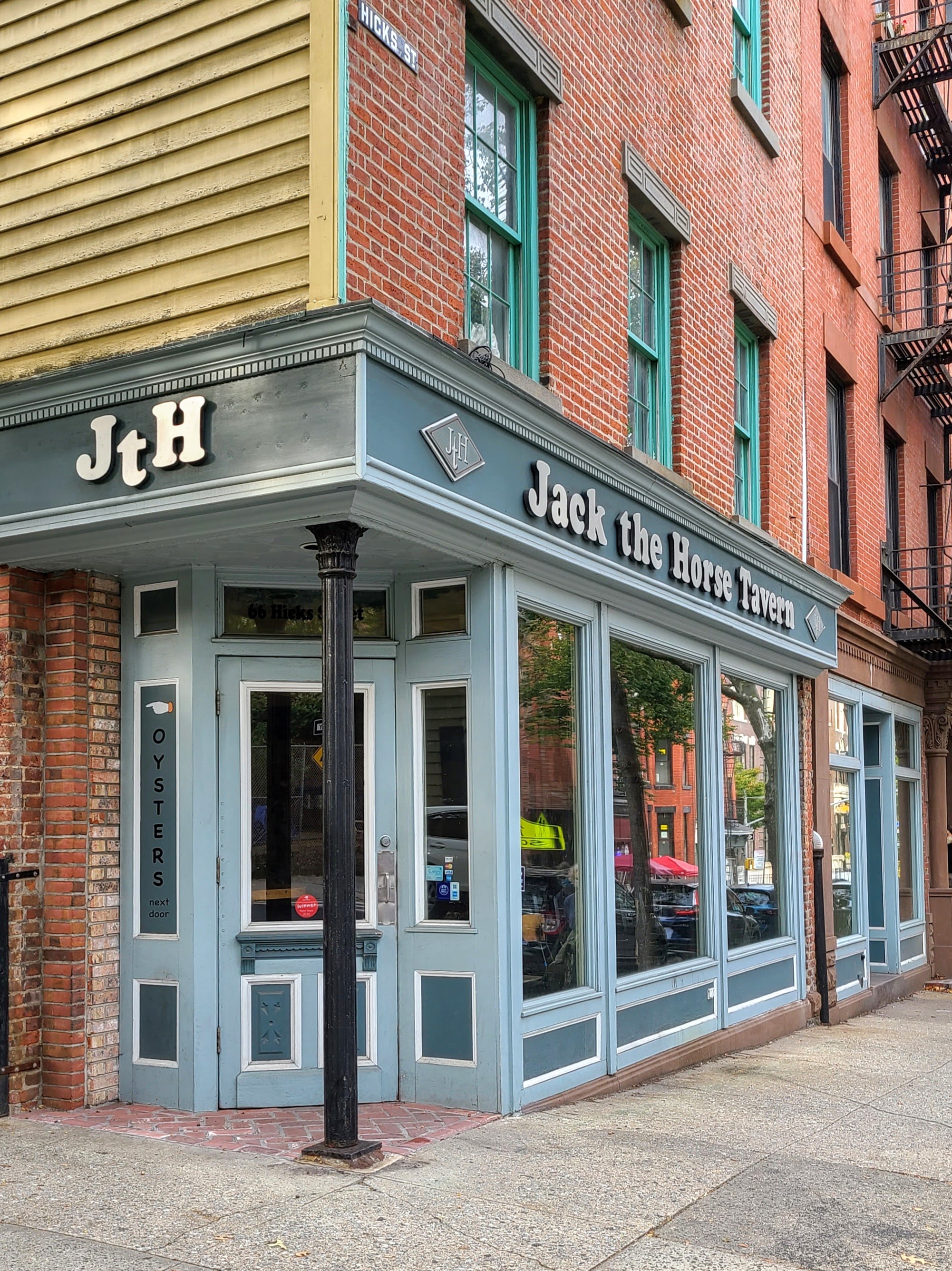 SOURCE: Brooklyn Heights Blog – Read entire story here.