Autumn is in full swing and as of last week, the sun won't set any later than 6pm in NYC again until March 12th, 2023. Instead of falling into a pit of depression, I'm going to start taking my Vitamin D and discover things to look forward to before the holiday rush. Whether it's getting out of my house to enjoy some live events or folding into my couch with a new book or streaming the next binge-worthy show, I'm aiming to enjoy the cozy season and all the culture that comes with the slow lean toward the dark side of the year. 
Nov. 1:
My First Popsicle
Book Launch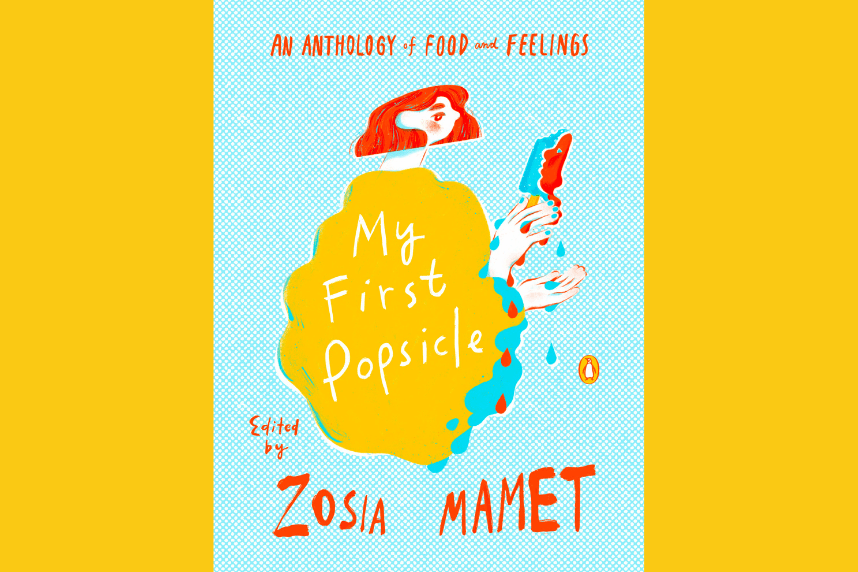 Why is Girls and The Flight Attendant star Zosia Mamet editing a book of food essays? Why not? My First Popsicle: An Anthology of Food and Feelings, a collection of food stories, essays, and recipes from A-list comedians, actors, and other celebrities is almost interesting in its randomness. Contributors include David Sedaris, Patti Smith, Gabourey Sidibe, Jia Tolentino, Tony Hale and so many more. Katie Holmes even shares a peanut butter cookie recipe! Start off a holiday season of feasting with a book about how food sustains and connects us. 
Nov. 4:
Weird: The Al Yankovic Story
You probably need one more streaming channel like you need a rock to the head, but this is going to be the month to download Roku (it's free). Even if you weren't a major fan when you were younger, this is going to be a wild ride starring Daniel Radcliffe in a fake biopic co-written by Weird Al himself. Expect accordion, polka, and general hilarity about an unlikely icon. Streaming on Roku. 
Nov. 7:
Table of Contents Reading Series
Honestly, I'm loathed to suggest this event for fear of it selling out before I have a chance to buy tickets. TOC has consistently put on the most fun events in the literary world. Pairing food with books, a ticket offers dishes inspired by passages in books, and they often feature an incredible lineup of the glitterati. This month Isaac Fitzgerald (Dirtbag, Massachusetts), Sloane Crosley ( Cult Classic), and Giada Scodellaro (Some of Them Will Carry Me) will be in conversation, and three small dishes and one complimentary drink will be served. 7-9pm. Insa, 328 Douglas St., Gowanus. Tickets: $33.69. 
Nov. 11:
Spirited 
Will Farrell and Ryan Reynolds are teaming up for what will surely be another classic holiday film. It's a modern rendition of A Christmas Carol,  where the ghost (Will Farrell) is the one whose life is examined. Spirited will be released in theaters on November 11 but will premiere on Apple+ on November 18th. So whether you're looking for a holiday outing or a family flick to enjoy after inhaling all the turkey, this should be incorporated into your plans. 
Nov. 12: Melissa Villaseñor Whoops… Tour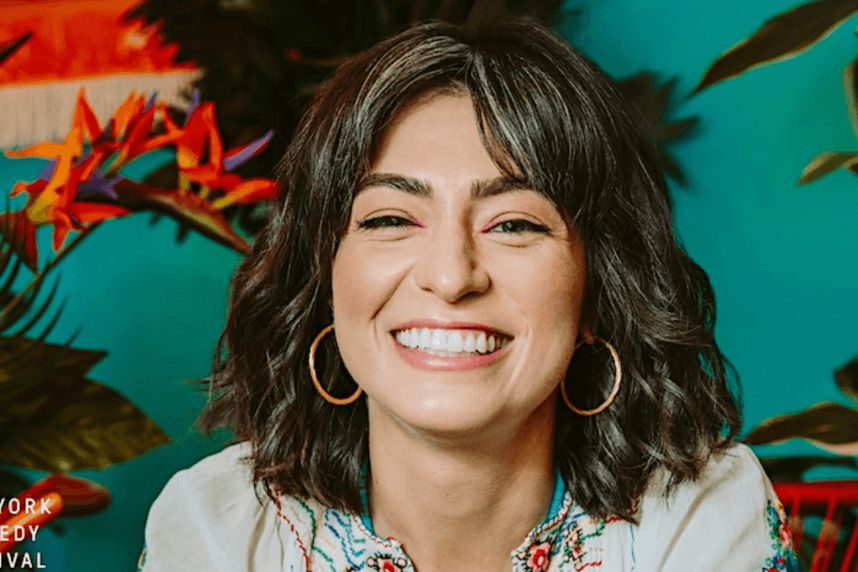 Melissa Villaseñor was one of the handful of cast members who left SNL this season, leaving a gaping hole where her particular brand of humor used to be. She was the first Latinx cast member on SNL and she brought memorable impressions to the show. Now she's performing at The Bell House, as part of The New York Comedy Festival, and will most likely bring a lot of laughs. The Bell House, 7:30 pm, tickets $25.
Nov. 17:
Fleishman is in Trouble
premiere
If you loved the novel Fleishman is in Trouble by Taffy Brodesser-Akner as much as everyone else in the universe, then you'll be tuning in to watch the highly anticipated premiere on Hulu. For the uninitiated, a recently separated doctor, Toby Fleishman (Jesse Eisenberg) is left with his two children when his wife, Rachel, (Claire Danes) disappears. With an all-star cast including Claire Danes, Jesse Eisenberg, Lizzy Kaplan, and Adam Brody, the limited series about "life and marriage and so much more" is sure to be compelling, funny as well as a brutally honest takedown of the uber-privileged class structure shot on location in NYC. Streaming on Hulu.
Nov. 18 – May 7:
Thierry Mugler: Couturissime
A winning formula for the Brooklyn Museum has been with blockbuster fashion exhibits. This year, the fashion visionary, Thierry Mugler, is getting his due. Showcasing 130 outfits, accessories, videos, and fragrances, this show will interest anyone, including fans of the avant-garde French designer. Unlike many fashion exhibits that end up feeling like window shopping at the mall, this one is sure to be provocative since the designer preferred to create out of materials like plexiglass and chrome, resulting in a "fembot couture" unlike anything seen before.
Nov. 18 – Dec. 17: LCD Soundsystem at Brooklyn Steel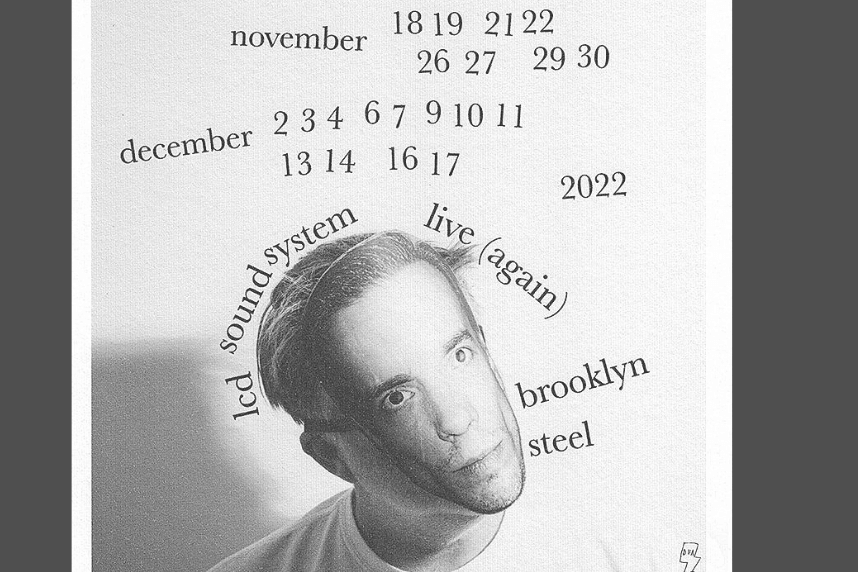 The last time LCD Soundsystem played in New York, everyone I knew went and got Omicron, and the tour was canceled due to it being a superspreader event. This time, the band is back with a 20-show residency at Brooklyn Steel and we can only hope that with covid rates remaining low, so we can get back to getting our groove on in crowded venues. Tickets start at $79.50 and are already on sale, so get on it before they sell out. Also, for AmEx holders, there are special ticketing options. If you miss out, here's a plan B: Their song "New Body Rhumba", is their first song in five years and is on the soundtrack to Noah Baumbach's upcoming film, White Noise, based on the Don Delillo novel of the same name which hits theaters on November 25 and arrives on Netflix on December 30. 
Nov. 22:
Welcome to Chippendales

Showrunners continue to mine lowbrow culture for new material and after the recent success of Pam & Tommy (which was a great show BTW), the same creators are enticing us to tune in for the behind-the-scenes story of the founder of the male strip club, Chippendales. Calling it "a sprawling true-crime sage," the show stars Kumail Nunjiani as Somen "Steve" Banerjee, the founder of the clubs. Expect "sleazecore", sweat, and over-the-top sexy dance moves. Streaming on Hulu. 
For an immersive art show that will make you think, artist and filmmaker Julian Rosefeldt has created a film installation named "Euphoria" (not related to the TV show) at the Park Avenue Armory that investigates "the power of language and the conventions of cinema as an allegory for societal and individual behaviors." Life-size screens surround the viewer with music and narration (including by Cate Blanchett) that explore themes of capitalism, greed, and colonialism. Park Slope Armory, 643 Park Avenue, Manhattan, tickets: $18.