April in NYC might be the best month for locals that live here. It's still the shoulder season for tourism meaning fewer crowds for visitors. But you also have spring break, meaning parents and students alike often flock to warmer vacation destinations outside the city while others visit the city as their vacation. It's kinda perfect! Not to mention NYC is a popular destination for spring break with kids as there are so many things to do in NYC with kids.
If you're a visitor and plan before popular spring break weeks, this is a great time to take advantage of New York City on a budget as you can find hotel deals and enjoy some of the best things to do in NYC from attractions, tours, and popular restaurants without the crowds. Especially if you plan in advance.
This guide will cover some of the best happenings and things to do in New York City in April from cherry blossoms, annual events, tourist attractions that you can get into before the crowds return, and other fun and exciting things going on throughout the city.
NEW YORK IN APRIL WEATHER
It's not an April fools joke. April in NYC is the month things begin warming up. With more mild weather with temps averaging in the '60s. Bringing locals and tourists alike out to start enjoying the fresh air as the trees and leaves begin their annual pilgrimage back to life. Bringing a much-needed burst of color to the city.
Unfortunately, the saying is true, April showers bring May flowers. So even though historically there are 20+ days of sunshine, the days it rains. It rains a bit harder than usual. So be prepared with an umbrella or some indoor plans for those days.
Like any month in New York, bring comfortable shoes. Even on a modest day you probably will walk 10,000 steps. Because rain is a possibility to have an umbrella. 
At nights the weather will drop into the mid 40's so bring layers in case you end up staying out all day and don't want to be cold.
THINGS TO DO IN NYC IN APRIL
Easter Events in NYC
Whether you find yourself celebrating Easter as a religious holiday or just enjoy all the goodies that come along with the holiday like Peter Cottontail and candy, there are many Easter events that take place in the city.
The Easter Bonnet Parade a fun, people-watching event to check out if you find yourself looking for something to do on Easter Sunday. This parade takes place along 5th Avenue (from 49th Street to 57th Street) and those participating gather showing off their Easter-Sunday best with colorful costumes and bonnets.
Spectators are welcome to participate or just come to check it out, also your pets are welcome to join in on the fun too.
If you want the best spot to see the action make your way to Saint Patrick's Cathedral. If you want to be a part of it, all you have to do is bring your own Easter Bonnet! Points for uniqueness.
And those who like to treat themselves to a weekend boozy breakfast with friends, check out your favorite restaurants for their Easter brunch specials.
And if you're looking for traditional Italian Easter bread, you're in the right city. Head to famous bakeries like Ferrara Bakery or head to Brooklyn where you can find a few Italian enclaves like Carroll Gardens and find some of the best bakeries in the city like Mazzola Bakery and Pasticceria Monteleone BK who always carry the traditional baked, breaded egg bread.
For those with young ones, there are typically several Easter egg hunts throughout the city you can participate in too. 
Let's be honest, one of the best parts about Easter is hiding and finding eggs. Luckily a number of places around the city decided to create Adult Easter Egg scavenger hunts too. But just because it says adults doesn't mean it isn't fun for families. It's definitely happening this year and you can find Easter Egg hunts near you.
Did you know? Some historians believe egg hunting became a thing in the 16th (some say 13th) century. Men hid eggs for women to find and symbolized the women who discovered the tomb was empty after Jesus' resurrection.
Celebrate Earth Day at Union Square
Every year on April 22nd over a billion people celebrate Earth Day as a way to spread awareness and protect against oil spills, unregulated factories, power plants, sewage, dumps, pesticides, freeways, and loss of wilderness.
Places all over New York will be celebrating Earth Day. But in Union Square Park there will be displays and performances put on by local businesses with green initiatives.
Earth Day has been demonstrated every year since 1970 and was pioneered by Wisconson junior senator, Gaylord Nelson after Rachel Carson's NYTimes best-selling book "Silent Spring" raised awareness of how much damage we were doing to the planet in 1962.
Celebrate 4/20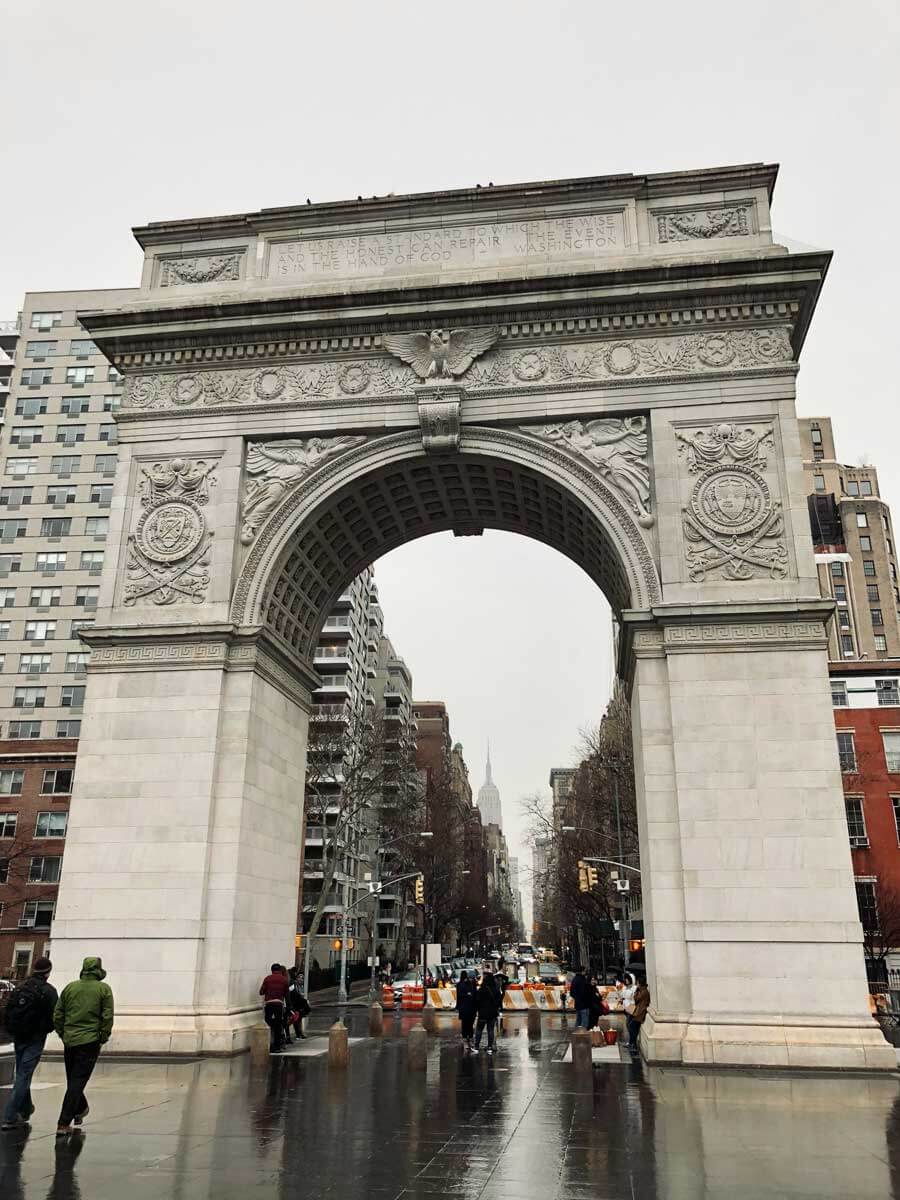 April 20th is the annual weed celebration extravaganza. Now that cannabis in NYC is legal, the city is getting in on the good times and beginning to hold events to bring people together to celebrate.
As this is relatively new things will be popping up last minute and it's hard to get a definitive count on who and where is participating. But, you can be sure to have a good time by heading to Washington Square Park, one of the most lively parks in NYC great to visit for people watching every day of the year, where the first year NYC celebrated 420 they were giving out free joints to anyone who had a vaccine. 
Some confirmed events are Damn Sam & NY Harvest Fest Present – A 420 Celebration and Canna Marketplace in Queens. There will be live music, comedy shows, light and laser shows, art galleries, food, a bar with a large outdoor smoking area, and much much more. Get your tickets here.
Did you know? The reason we celebrate 420 is that a group of Californian teenagers used to smoke together each day together at 4:20 pm. They slowly shared this ritual with more and more friends and eventually a tipping point and just saying 420 was code for mary jane. Naturally, the date April 20th, (4/20) became THE DAY to consume the plant.
Brooklyn Botanic Garden Cherry Blossom Festival
Every year the Brooklyn Botanic Garden has a beautiful bloom of their large collection of cherry blossom trees. Their annual Sakura Matsuri Cherry Blossom festival, aka Brooklyn Botanic Cherry Blossom Festival, features live music, mini flea markets, a Japanese tearoom, and an art gallery for two days during peak bloom.
Unfortunately, the festival is canceled this year but the flowers will still be blooming and people can still come and see it for themselves.
Featuring 26 types of blooming cherry blossoms, this is one of our favorite places for the cherry blossoms because it is just so peaceful and beautiful. The Japanese Hill-and-Pond Garden is especially beautiful this time of year. This was actually one of the first Japanese gardens to be created in the US in a botanic garden as well as being accessible.
This part of the Brooklyn garden dates back to 1914 and opened to the public in 1915 designed by Japanese landscape architect Takeo Shiota.
Stroll through the serene winding paths and the three hills that represent earth, humanity, and heaven. There are a pretty waterfall and pond that represent the heart.
You'll also see wooden bridges, stone lanterns, a torii gate, a Shinto shrine dedicated to the Inari and fox kami, and a viewing pavilion with open windows where you can watch the turtles and koi swim around below you.
Each year the blossoms bloom on different days, it's best to check Brooklyn Botanic Garden's website for their cherry watch which is updated daily, typical blooms can be anywhere from late March through early May – meaning your best chance of seeing cherry blossoms is going to be in April in NYC.
This is a great spot for capturing stunning photos. The garden also has two restaurants on-site in case you work up an appetite.
More Cherry Blossoms in NYC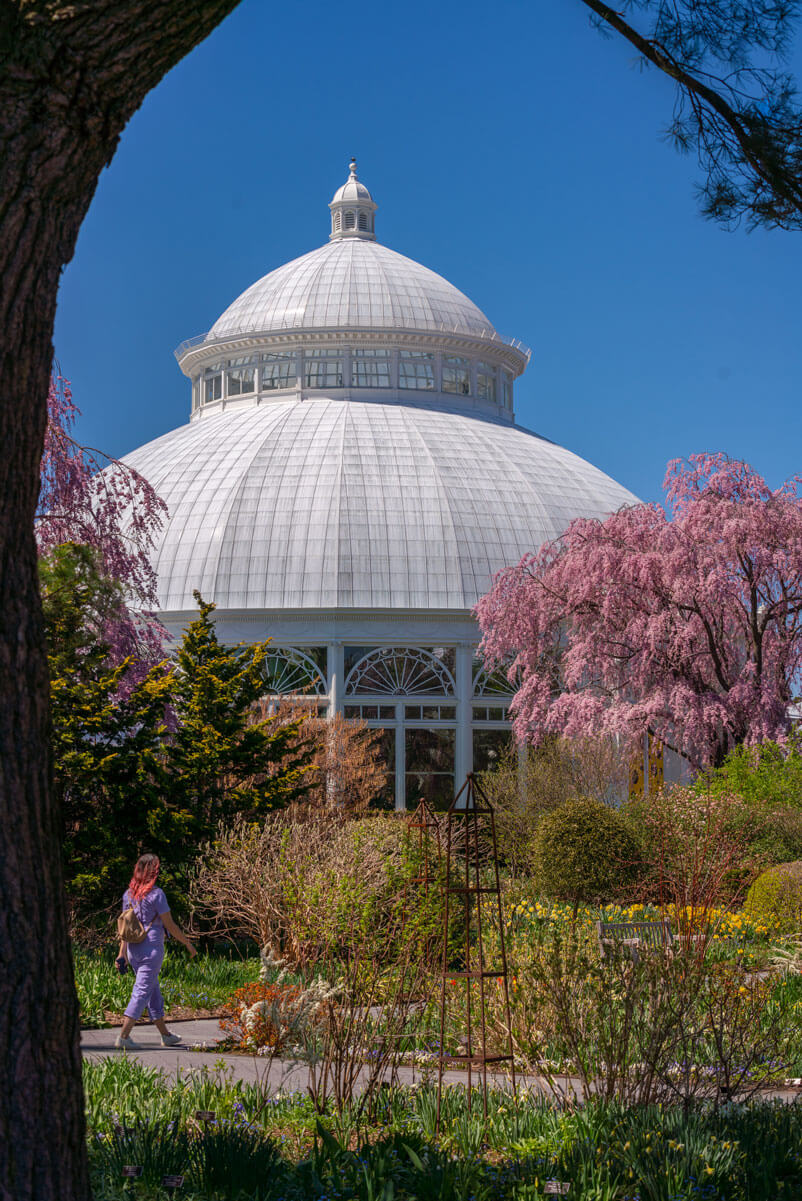 So we love Brooklyn Botanic Garden for cherry blossoms, but there are literally over a dozen amazing places to see cherry blossoms in NYC in April. Spanning across all five boroughs are places to see these beauties in bloom. 
New York Botanical Garden, Central Park, Roosevelt Island, and Prospect Park are great places to not only see cherry blossoms in bloom but other gorgeous spring flowers – they also happen to be some of the best picnic spots in NYC too!
Walk the Orchid Show: Jeff Leatham's Kaleidoscope
Through the beginning of May, floral designer extraordinaire Jeff Leatham puts on a dazzling Orchid Show at New York Botanical Garden.
Visitors will fall in love with the beautiful orchid towers and fields of thousands of orchids in all types of shapes and sizes.  After being canceled in 2021 and prematurely closed in 2020. This year Leatham outdoes himself to put on a spectacular floral arrangement to bring in more visitors in what has already been NYBG's most popular Orchid show yet!
The NYBG allows visitors to come between 10:00 am and 6:00 pm and you can get tickets here.
Flowers Blooming at Central Park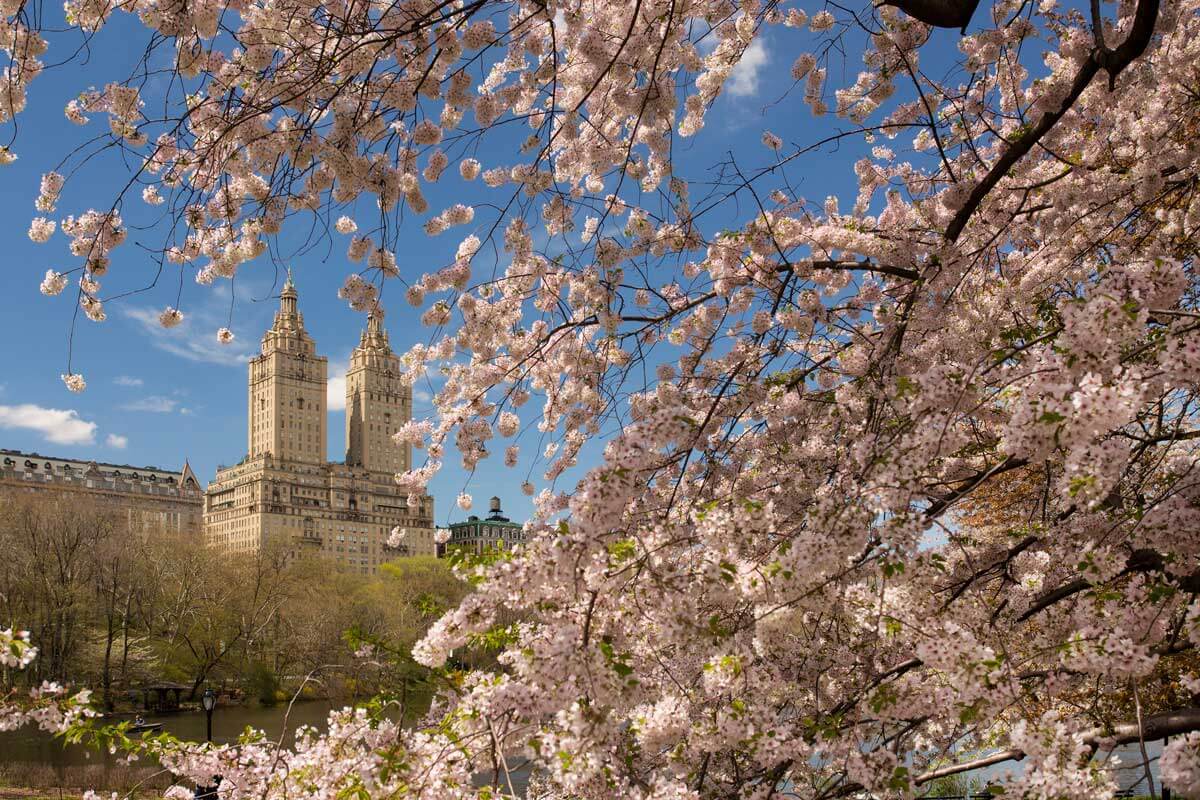 Each spring Central Park has blooming cherry blossoms, but it also has 11 other flowers and trees that will be blooming this April in NYC all over the park. Luckily the Central Park Conservancy puts together a map of all the different locations you can find them blooming at for Spring.
This makes a perfect excuse to take a stroll through a new section of the 843 acres of Central Park, also don't miss some of the best hidden gems in Central Park or join a guided tour of the best hidden gems in Central Park while enjoying the blooms of the season!
Free Shows at Lincoln Center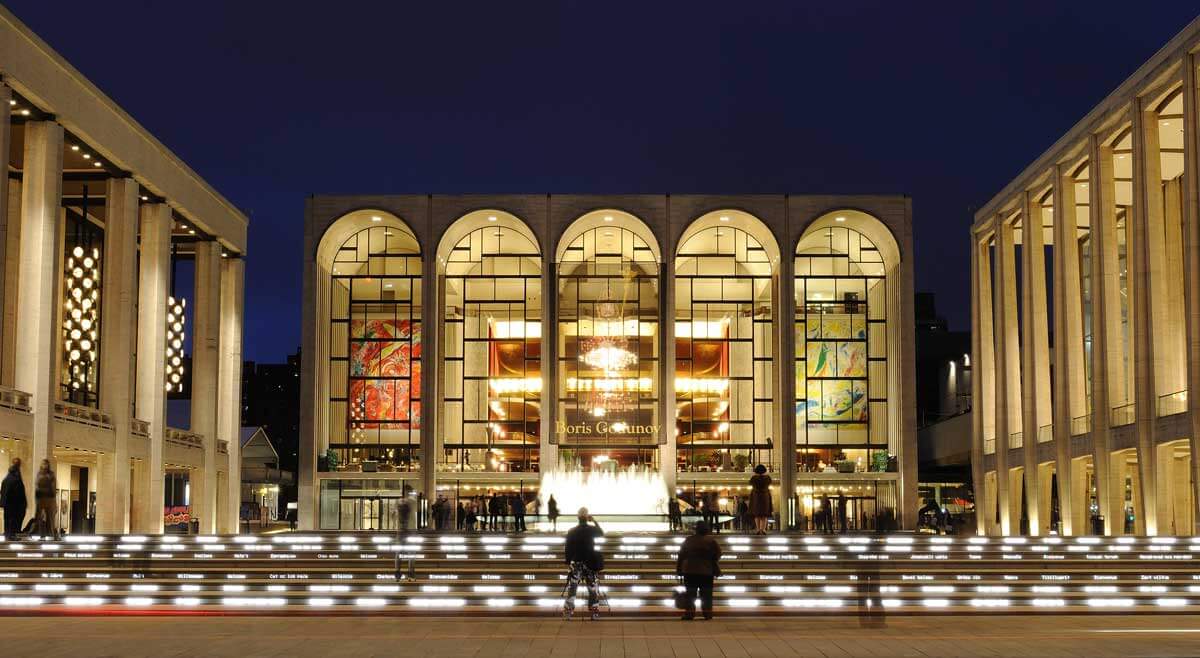 The Lincoln Center, which is home to the Metropolitan Opera, the New York Philharmonic, and the New York City Ballet, has also become a hub for numerous free events almost every day.
Built-in the 1950s under the initiative of John D. Rockefeller it has since grown to be a 16.3 acre complex of indoor and outdoor buildings. In spring every year, the Atrium (its free outdoor section) opens up and begins hosting a variety of free programming. From Q&A's movie screenings, plays, music concerts, and everything in between.
It's a beautiful place whether you are there to just hang out or catch a free show this April in NYC.
Macy's Flower Show
What better way to celebrate the arrival of spring than with a spectacular flower show that is free to the public and one of the best things to do in NYC in April.
Featuring over 30,000 different types of flowers and trees this is a flower lovers' paradise. But they also have cooking demonstrations, design ideas for your home, raffles and prize giveaways, and other special events to make sure everyone you are with has something fun to do or look at. 
So many people have found this to be fun and want more so they have begun doing guided tours that are available every half hour from 11:00 am to 4:00 pm.
Visit Coney Island when it opens for the season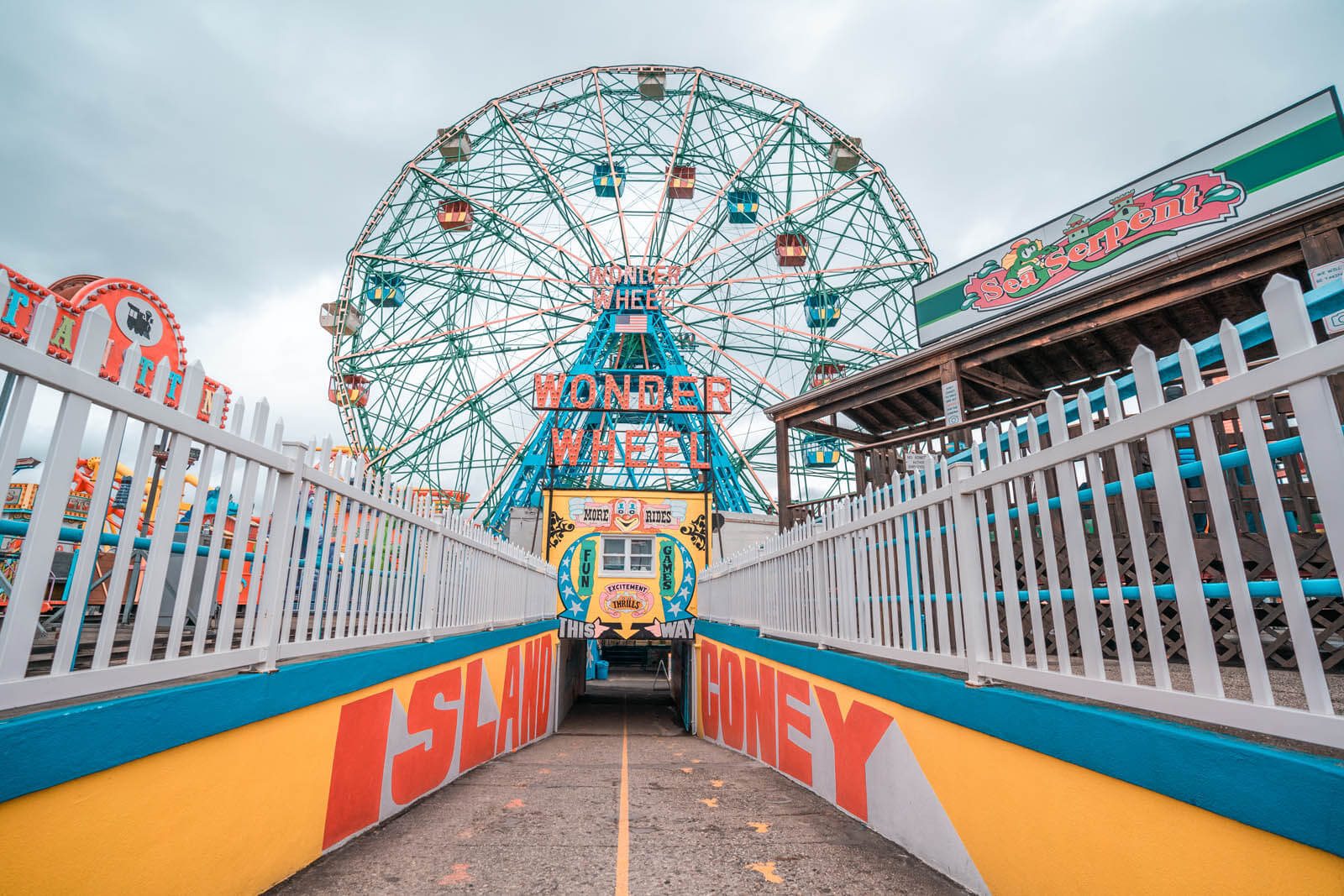 One of the best times to visit all the exciting things to do at Coney Island from its historic boardwalk, legendary Wonder Wheel, and other fun hot spots like the New York Aquarium is the kickoff and opening weekend, typically right after Easter.
Brush up on the history of Coney Island before your visit and check out some of our favorite hidden gems at Coney Island. This after all, is one of the few times to enjoy all the fun here without the summer crowds.
Catch a Basketball Game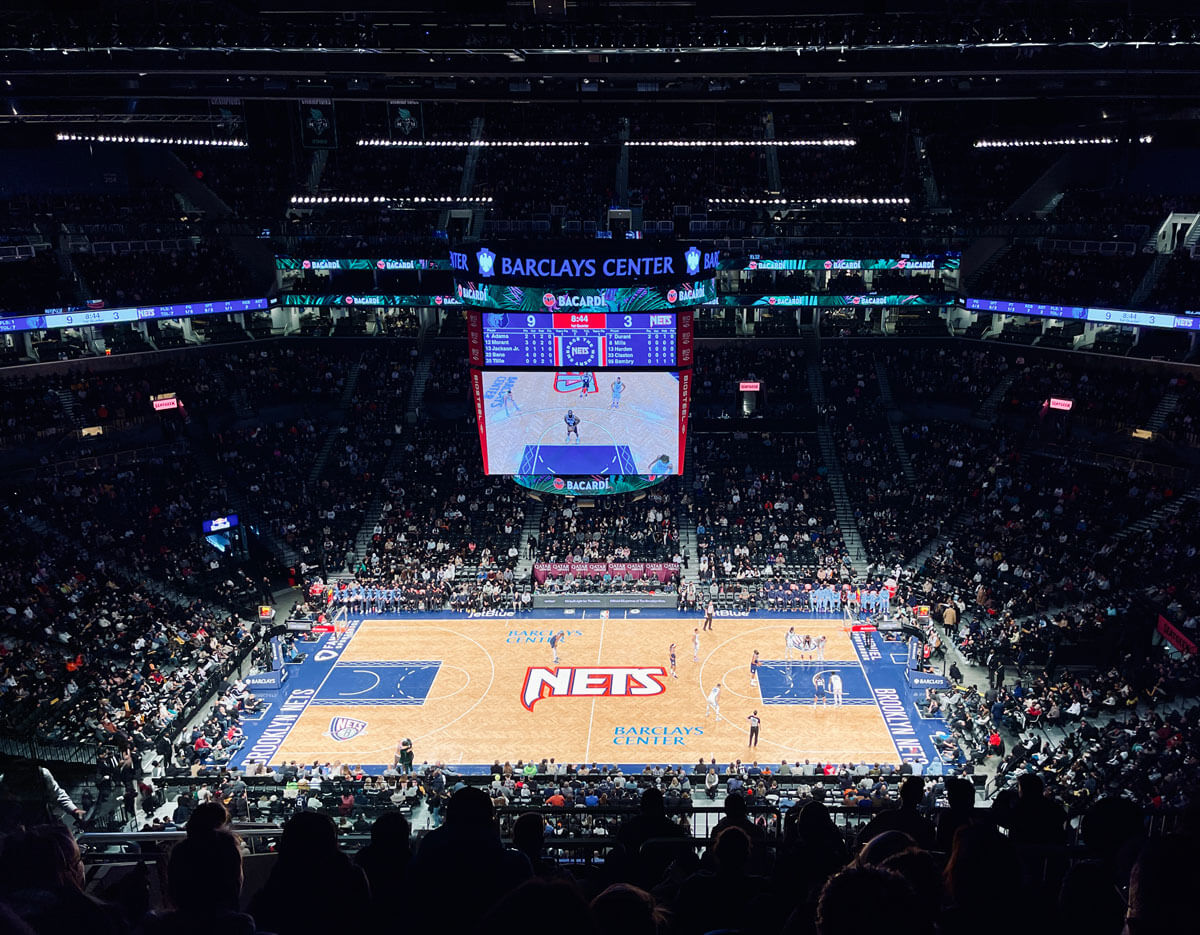 If you're a basketball fan then you're in luck, you have two great choices for basketball in NYC in April!
If you're in Manhattan you should definitely catch a game at the iconic Madison Square Garden to cheer on the Knicks. There's a good chance to catch a glimpse of Knicks superfan and famous Brooklynite Spike Lee along with other celebrities who are huge fans of the Knicks. 
If you're staying in Brooklyn or more a fan of the Nets. Then Barclays Center in Downtown Brooklyn is another great choice to catch the Nets as they are one of the best teams in the NBA, and our favorite team but we might be biased. 
And plan your pre or post-event by checking out the best restaurants near Barclays Center just a short walk away! There are so many incredible food options, so take a local's recommendation from our guide.
There are plenty of amazing sports bars to catch the game at if you prefer to watch a game from the comfort of a bar:
Harlem Tavern (2153 Frederick Douglass Blvd) is a neighborhood bar, restaurant, and beer garden with a menu of American fare and gastropub favorites. They've got screens all around the bar and even have special events for big games which you'll want to make a reservation for in advance!
Blondies Sports NYC (212 W 79th St) This popular UWS sports bar has a fun atmosphere and is a perfect place to catch a game not to mention they were voted the top wing spot in the city by Eater.
The Supply House (1647 2nd Ave) Another laid-back sports bar with TVs airing games and a not to be missed fried chicken sandwich and great wings.
Break Bar & Billiards  (32-04 Broadway, Long Island City) This sports bar in LIC has 16 TVs and two projectors to play the game on those big days for sports fans. You can also find games like billiards, darts, foosball, and other fun games like arcade games here for more endless entertainment.
O'Keefe's Bar and Grill (62 Court St) is a local staple in Brooklyn Heights that's got a great neighborhood bar vibe going on, 20 brews on draft, a great food menu, cocktails, and of course TVs for those game days.
Hull Sports Bar (66 Water St) is operated under Seamore's – a great seafood restaurant in the city. Their menu of course has those familiar Seamore's items including Baja fish tacos and oysters in their speakeasy-style aesthetic and is a great place to catch a game. Just keep in mind they only open late afternoon through the evenings – so this is where you catch those later in the day games.
---
SeatGeek, is a popular ticket search engine that makes finding tickets to sporting events, concerts, and many other live events at Barclays Center quick and easy.
When you add our promo code BROOKLYNGUIDE to your SeatGeek account, you receive $20 off your first ticket purchase.
(We receive a small commission at no extra cost to you)
Save Money on the City's Best Attractions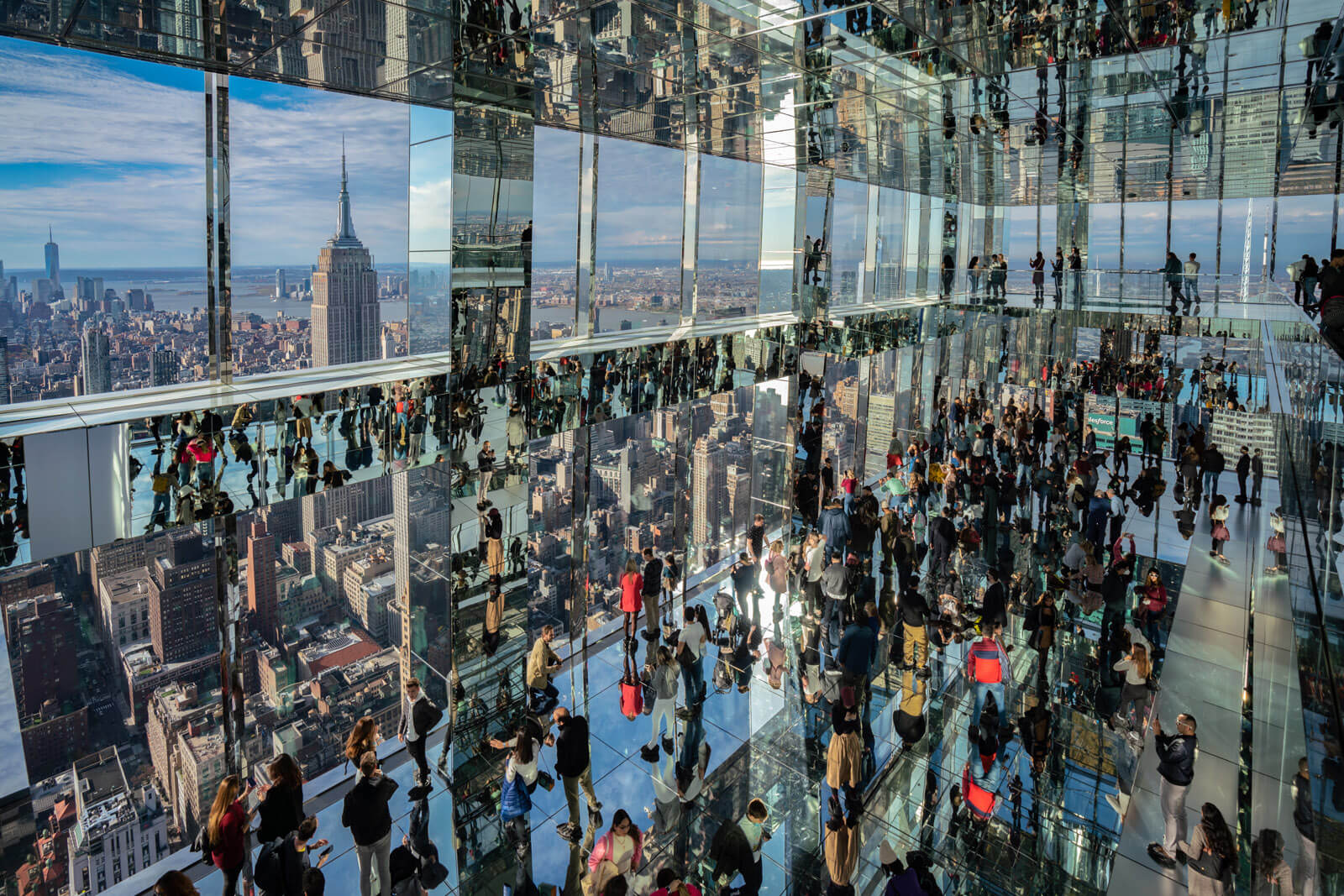 One of the best things to do in NYC in April is take advantage of the fewer crowds peak season brings in and check out some of the best NYC experiences and tours. Or if you get a great weather day, check out the best observation decks in NYC too to enjoy those before the crowds roll in with the better weather to come the following months.
We have a money-saving secret for you as these hot ticket items can ADD up and cost a fortune. If you're going to be visiting for a few days or just want to do some sightseeing in a few days consider the different money-saving attraction passes available in NYC. (PS these also work for many of the museums too).
These attraction passes are paid upfront for a one-time fee and on your trip they get you into multiple different attractions for free meaning that you save some serious money overall. By purchasing an attraction pass you can save anywhere from 35-45% on your attraction and saving you hundreds of dollars on your visit! 
CityPASS offers a 3 attraction pass or a 6 attraction pass with over 12 city attractions to choose from including popular observatories like the Empire State Building, The Edge, Top of the Rock, 9/11 Memorial & Museum, Statue of Liberty & Ellis Island, the Guggenheim, and more!
Another great option is the New York Pass which you can purchase anywhere from a 1 Day Pass to a 10 Day Pass that gets you into over 100 attractions. YES! This one is better if you want MORE options. Once you purchase your New York Pass you download the Go City app and use that to get up to 45% savings on popular attractions as well as a few hidden gem attractions ranging from the Empire State Building to museums and MANY more.
See our full breakdown of the New York Pass and our breakdown of the New York CityPASS to see if it's worth it for your visit to save hundreds of dollars on multiple attractions!
Catch a Movie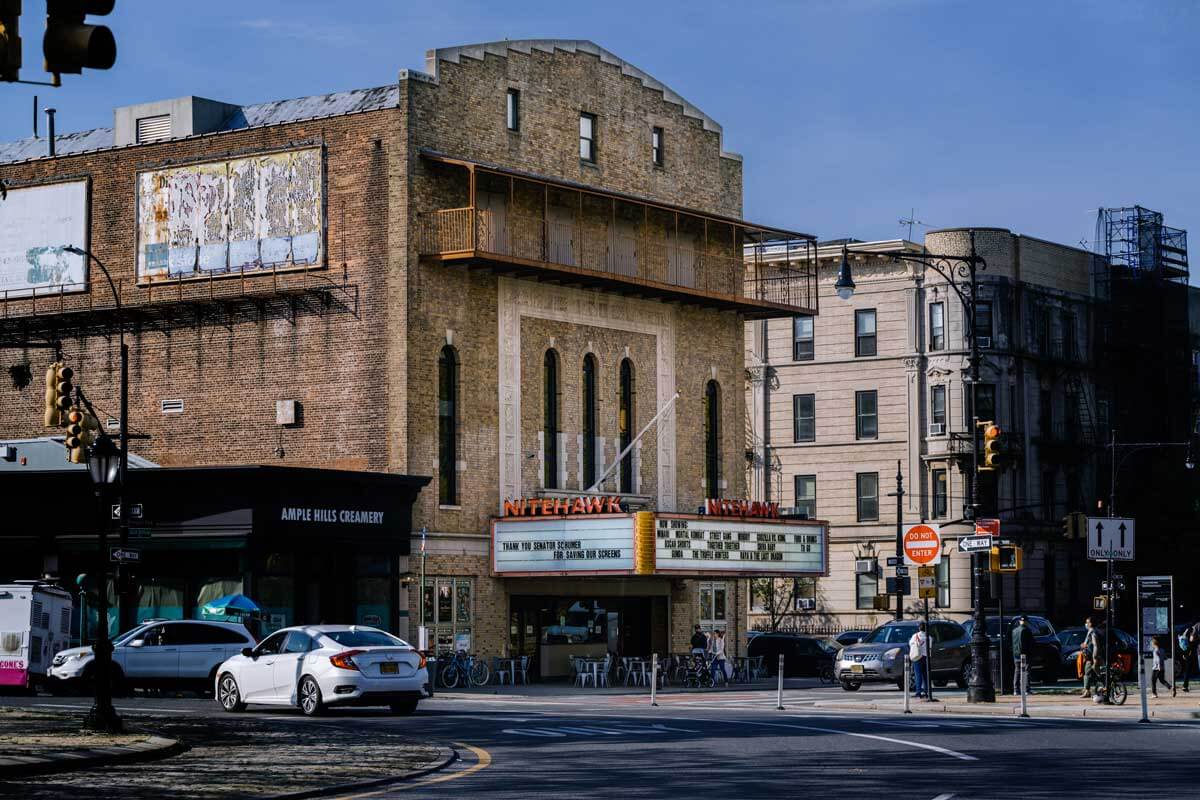 Nitehawk is the movie-going option of choice for most Brooklyners. Established in 2018 in Prospect Park, Nitehawk is housed in the oldest buildings in New York that have continuously housed a movie theater dating back to the Sanders Theater in 1928. The building is cool and the movie-watching experience is even better.
But what makes this place even better is the fact that they single-handedly changed the prohibition-era law and were able to get ALL movie theaters in NYC to sell alcohol.
For those who don't know, Nitehawk has its own preview films made specifically for each film, a great menu of food to choose from, and of course drinks.
The original location is 188 Prospect Park West, and there is also a location in Williamsburg. There are also a few other great movie theaters in Brooklyn to check out too!
Tours to Try in April
Take advantage of the smaller crowds of April in NYC with a tour. If you're visiting we find that doing food tours on the first day of our trip helps us determine some great spots to eat at the rest of our time in the city (especially if you find one in the area you're staying in).
These are also fun for locals too!
You learn all the good food spots and get history at the same time. Most food is just a sample so you can feel out where you wanna come back to.
The guide will know other things similar to what you like. So you can get expert advice on other restaurants to try that have a similar vibe or say hey I'm actually staying in this area and want Italian food what do you recommend.
If you're a tourist, this totally takes the guesswork out where to eat which let's be honest according to the article you are reading right now, choosing where to eat is the number one cause of fights, depression, and other ailments any trip ever.
Hell's Kitchen Food Tour – This 2-hour food tour takes you through and lets you taste some of the best bites around Hell's Kitchen all while learning about this neighborhood's deep history to modern-day, how it got its nickname, and other interesting facts along the way. You'll sample all kinds of global cuisines that are present here in NYC. Book here.
Greenwich Village Food Tour – this 2-hour tasting and walking tour takes you through one of the best foodie neighborhoods in the city. You'll find out all about the great nightlife scene here and the cool people who have inhabited this gorgeous cobbled street neighborhood while trying out some great food along the way. Book here.
Secret History & Food Tour – This 3-hour adventure is lead by a local guide who takes you to try some of the city's iconic dishes all while exploring the Village. You can expect to try those quintessential meals all while learning a bit of the secret history of the area, plus you might learn some local lingo too. Book here.
There are more than food tours in NYC too, check out a few popular tours like the Catacombs by Candlelight Tour at the Basilica of St Patricks Old Cathedral in Nolita where you will learn about the tensions that caused the 'Gangs of New York,' and at the end explore the catacombs beneath the oldest Irish cathedral in the city.
Enjoy a 2-hour cruise along the New York Harbor during the day or at night when the city lights up.
Walk the Brooklyn Bridge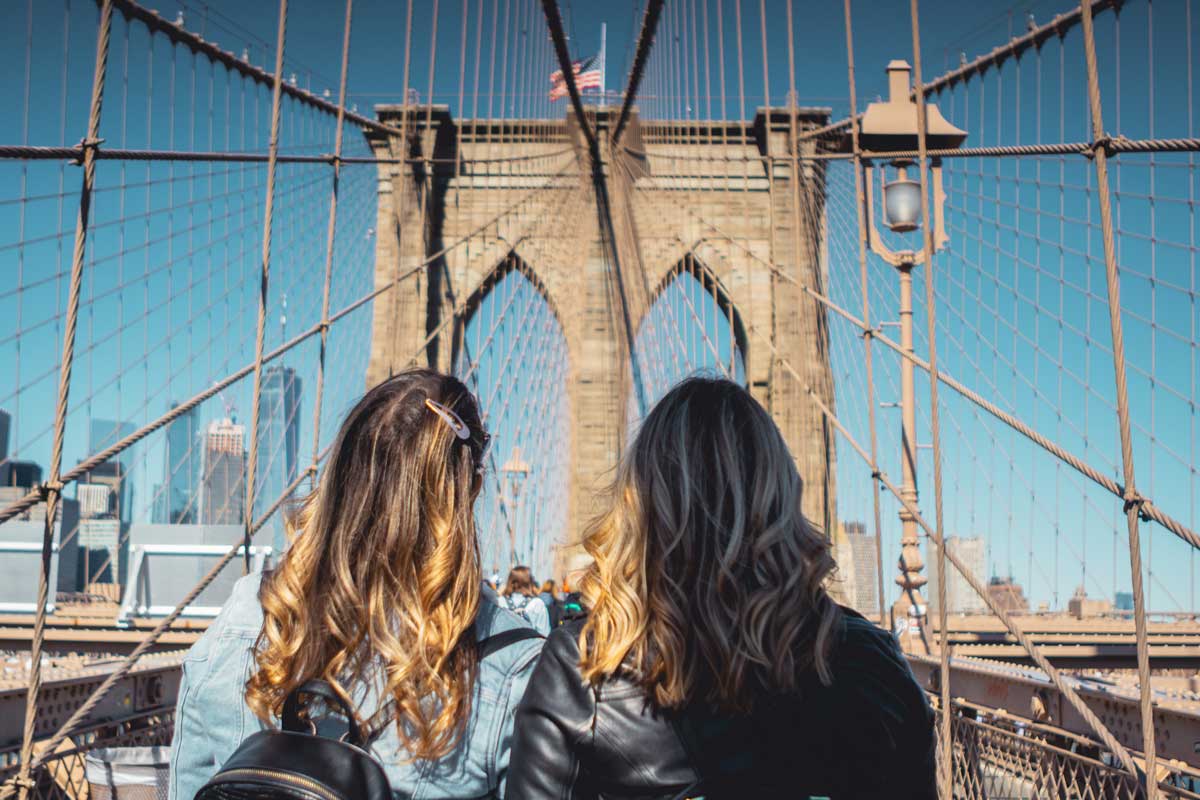 Sure, walking the Brooklyn Bridge might sound like a weird thing to recommend for April. But just the simple fact that there are fewer people makes this a joy. There is just something magical about walking the Brooklyn Bridge.
When we are crossing the bridge into Manhattan we love to walk to Fraunces Tavern for a drink and a meal – a historic watering hole and tavern that George Washington gave his farewell address at in the oldest settled area of the city.
And if you're making your way to Brooklyn, check out all the best things to do in DUMBO and if you need ideas for dining head to Time Out Market New York which has a lot of great NYC dining options all under one roof.
---
We hope you enjoy all these amazing things to do in NYC in April. Let us know if we missed one of your favorite April in New York activities in the comments below.